Learn more about the target city.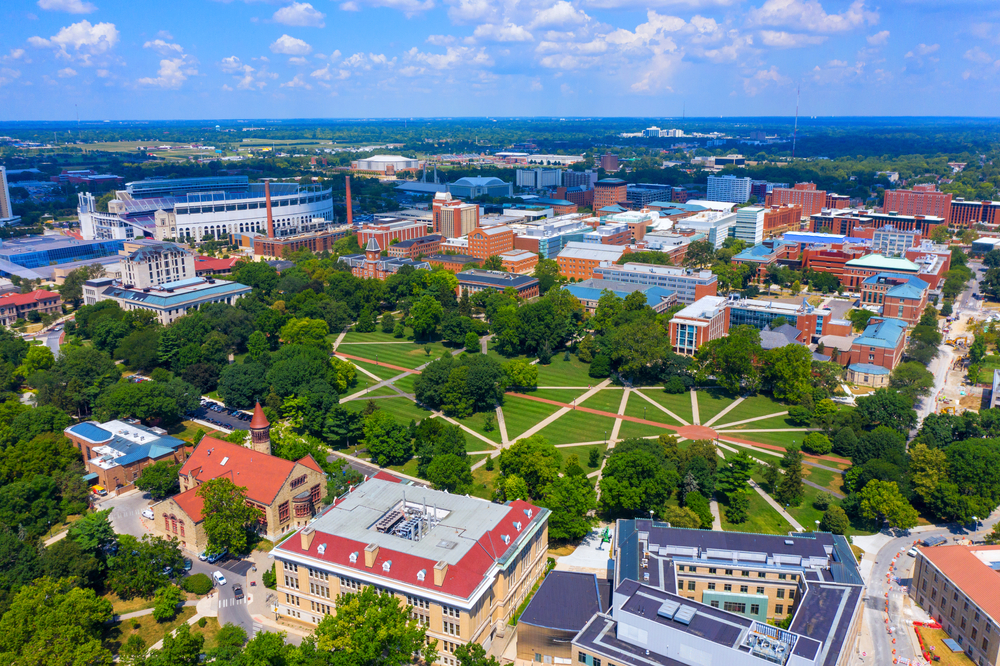 The Ohio State University was established in 1870 and is located in the center of Columbus, OH, just north of downtown Columbus. It is one of the largest universities in the country, with a student population of over 61,000 students. As the flagship university of Ohio, OSU ranks as a Top 12 public research university and No. 3 nationally in industry-sponsored research. It also ranks 1st for online undergraduate programs and 9th for best undergraduate teaching among public universities. OSU has 18 colleges and schools and offers over 12,000 courses, with 18 graduate and professional programs ranked in the top 10 nationally. OSU has much to offer students regarding academics, athletics, career opportunities, and a vibrant social life.
The campus team in Columbus was established in 2008 and has been laboring diligently on the students at OSU since then. We have an established student organization on campus, and we work with the students to carry out weekly Bible studies, Bible reading times, gospel outreach, one-on-one appointments with students, various outings, and blending trips. Many families in the church have opened their homes to shepherd the students and the serving ones on a weekly basis. We are endeavoring to include more saints in this labor of love among the students.
The team cares for over 40 students and has shepherded at least 12 Columbus-related saints to participate in the Full-Time Training in Anaheim just in the last few years. A solid infrastructure has been laid for the campus work at OSU in the previous 14 years. However, because of migration and other life transitions, the campus team in Columbus has been reduced to two serving brothers. We are looking to the Lord to replenish the serving ones on the team back up to at least six members to meet the need here in Columbus.